There's so much to plan and think about to make your wedding day perfect that despite being surrounded by the beauty of nature, friends, and family on one of the best days of your life, anxiety and stress inevitably over-power desired feelings of happiness and love. Take time for self care, ground any unwanted / excess energy, reconnect to your body and breath, and elevate everyone into wedding bliss with any one of these wedding specific offerings.
Please note: mats and blocks for up to 10 people can be provided upon request at a small additional charge. Prices reflect the delicate and tedious nature of traveling with all necessary tools and instruments along with respect to the nature of the work including pre- and post-session time / energy considerations.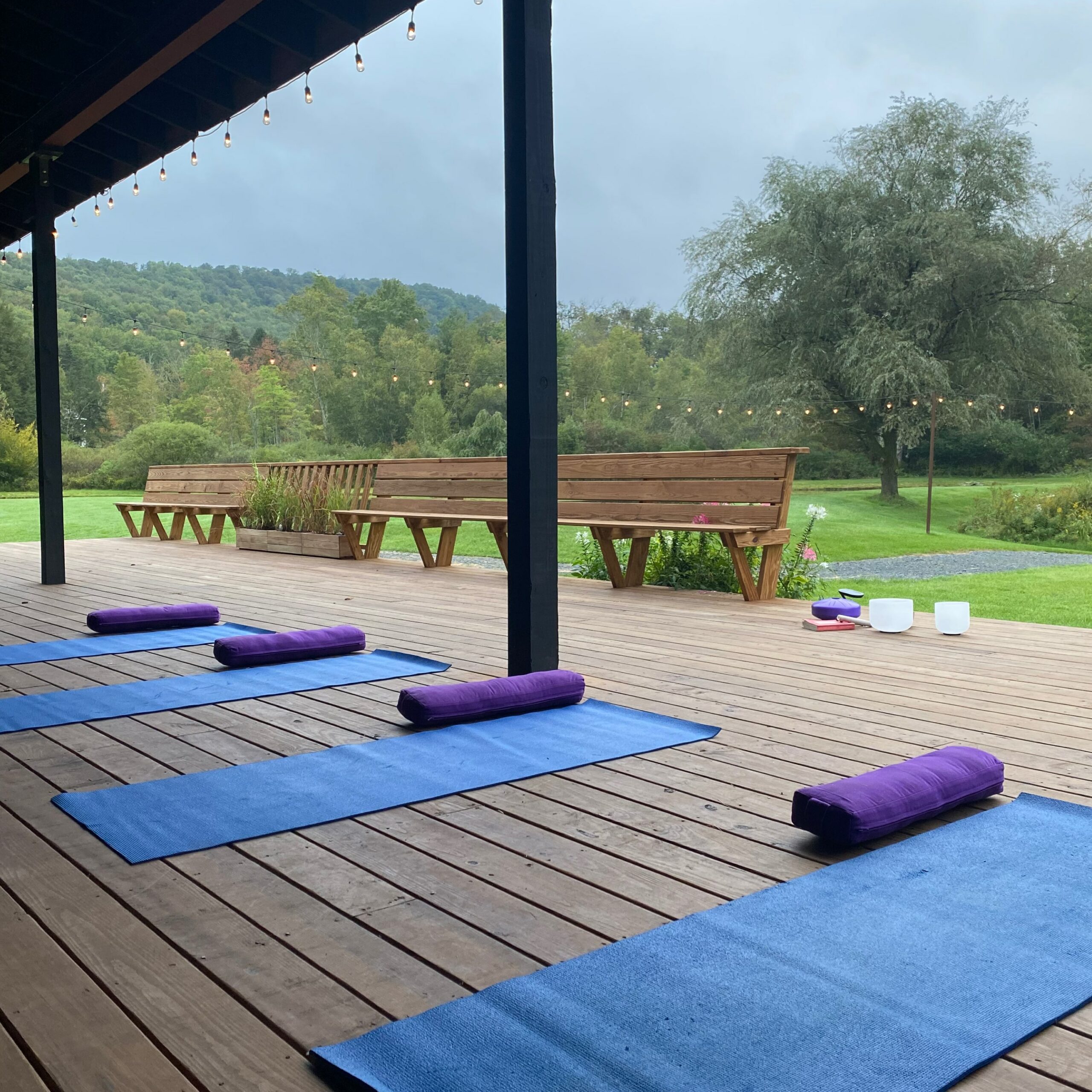 This hour long yoga practice will guide you to:
Reconnect to the breath as a grounding anchor to help down-regulate a stressed nervous system so you can attend to important matters with calmer clarity
Open the front body (neck & chest) to help achieve better communication and an open heart space which equals more compassion, love, and understanding
Move through a gentle flow as a reminder of the ease and harmony that comes from going with the flow
All with the intention to de-stress and invite more ease of movement, flow, and breath into the body so you can better enjoy the big day.
I'm also happy to curate a practice that matches the intentions and desires of your wedding by discussing individualized specifics and how to make the best of this aspect of your experience.
For styles, choose from: Restorative, Yin, Chair, Gentle, Vinyasa, Power
60 min | up to 6 people: $150 | 7+ people: $180
75 min* | up to 6 people: $200 | 7+ people: $220
*Includes addition of live instrumental sound bath during elongated savasana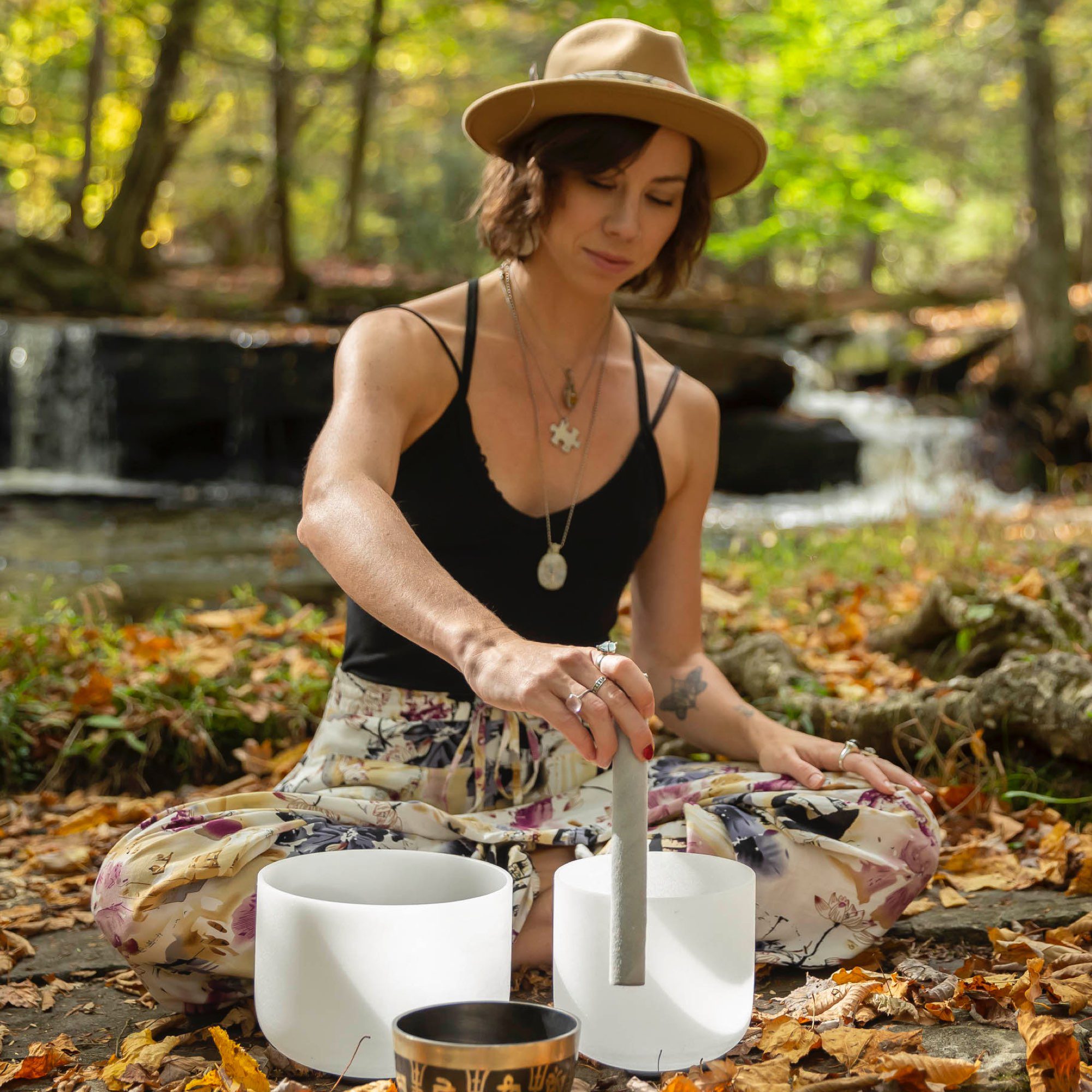 The vibration of sound is a conversation had with the subtle / energy body on a level deeper than conscious awareness which aides cells and mind chatter in coming back to homeostatic vibrational balance and harmony. (Meaning: deeper relaxation).
Through this experience, you'll hang in a supported balance between deep subtle body relaxation and at the helm of your own healing process, allowing yourself to be led on a channeled journey inward, riding the waves of a beautifully painted soundscape of crystal and Tibetan singing bowls, Koshi chimes, a steel tongue drum and more.
A beautiful experience to get everyone attuned to the same frequency of wedding bliss.
I'm also happy to curate an intention that matches the desires of your wedding experience by discussing individualized specifics and how to make the best of this aspect of your experience.
30 min: $90 | 60 min: $150
Couple's Experience
Connection, Restorative Yoga, Sound, Reiki
Both relaxation and deeper intimacy occur when we feel safe. This experience is designed so that you practice trusting being held and supported by the Earth and props in order to deepen your trust of being held and supported by your partner through life.
This intimate practice will begin with a connective partner exercise. You'll then be guided into a few different restorative postures which will be held upwards of 20 minutes each to give the body time to adjust and soften into relaxation. The experience will close with another connective partner exercise.
Half the time of each posture will be accompanied by a live soundscape of singing bowls, bamboo Koshi chimes, a steel tongue drum, and other various instruments, and during the other half, each person will receive Reiki.
Connective exercises will build deeper relational intimacy
Chosen restorative postures will elicit feelings of safety and openness
Sound will help soften tensions of the mind and body into relaxation
Reiki will cleanse and infuse the body with more peace and love
Leave feeling physically, mentally, emotionally, and spiritually relaxed, rejuvenated, connected and ready for your big day and life of togetherness ahead.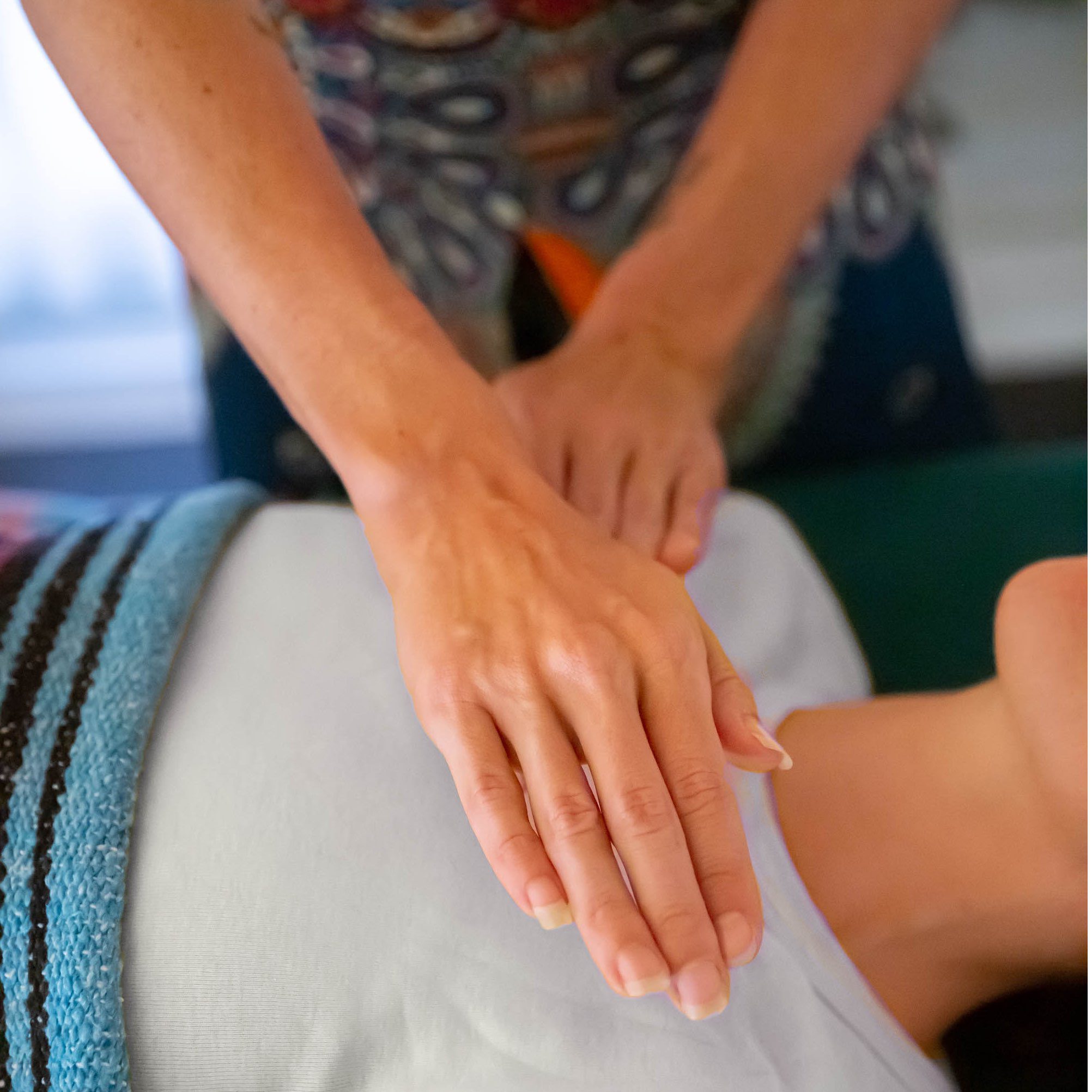 Reiki & Chakra Balancing
Traditional
Reiki is a practice which draws upon "spiritually guided life force energy" through the vessel of an attuned practitioner to help cleanse physical, emotional, mental, and energetic imbalances of the receiver to create more energy flow and healing.
This process can produce a variety of results including but not limited to deep relaxation, reduced stress, anxiety, and pain, better managed symptoms, increased healing speed, and improvement to general well-being.
60 min: $130 (one person)
Reiki & Sound Healing
Shamanic
Includes everything from the Reiki & Chakra Balancing description with the addition of Shamanic practices. These will be intuitive in nature and include but are not limited to:
Removal of entities and negative energies
Cord cutting
Past life regression
Connection to other guides and allies including animals, angels, the elements, past and future versions of you, ancestors, and more
The addition of sound via drum or singing bowls is a deeper conversation had with the subtle body, aiding you in coming back to homeostatic vibrational harmony.
75 min: $222 (one person)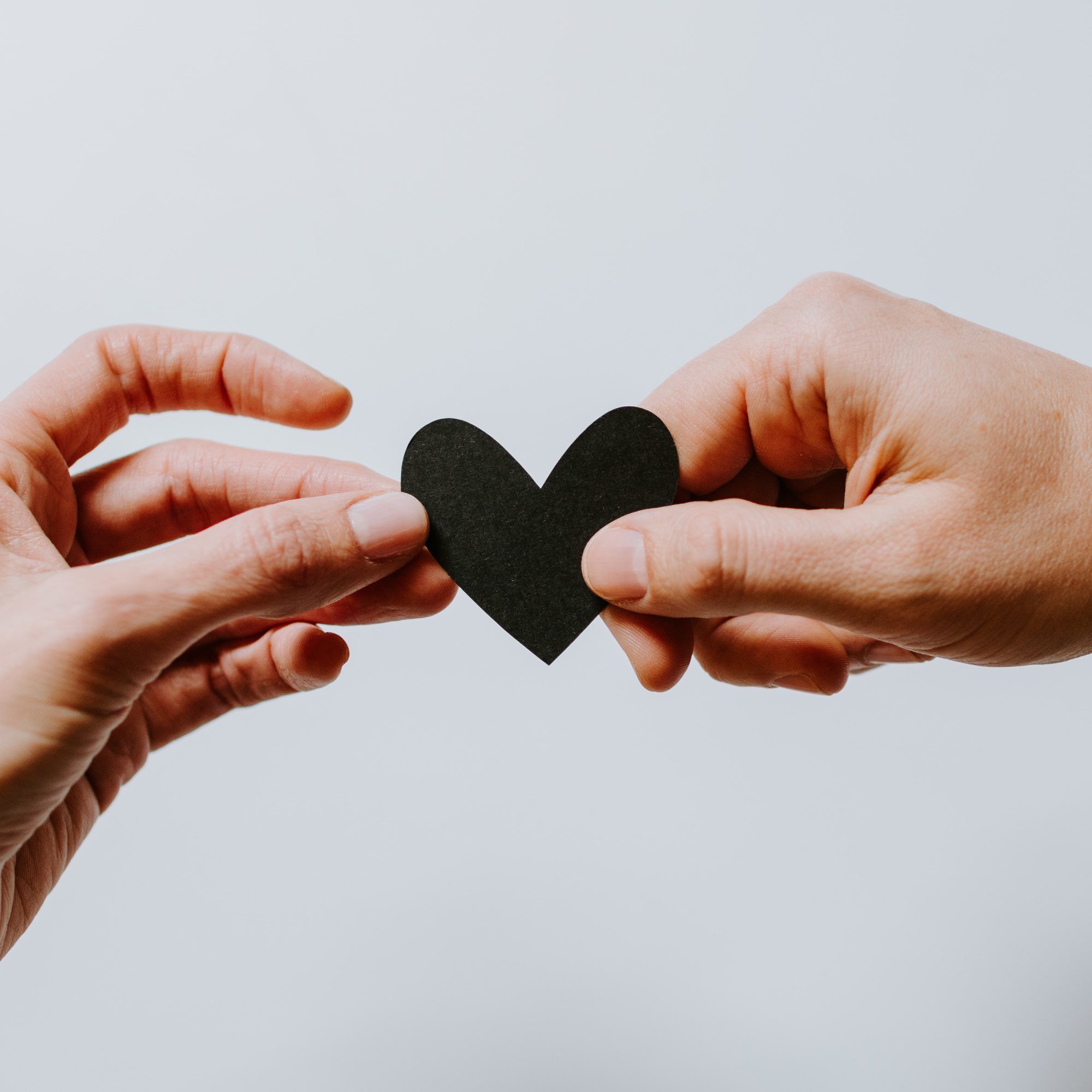 One-Time Empowerment Session
Intuitive Coaching
This session is to help drop you from your head into your heart space and encourage you to remember:
You are gorgeous, talented, intelligent, and divine just as you are
Your wedding day will be incredible and a huge success no matter what happens
Your groom, in-laws, and family are lucky to have you in their lives
I'll act as a listening ear, collaborative sounding board, third party / unbiased opinion, tough love, encouraging cheerleader—whatever you need to regain or maintain confidence for your big day.
We'll begin with some calming and grounding breathing exercises, drop into the heart space, and let what is needed guide the way. Possibilities include but are not limited to: visualizations, affirmations, intentional off-gassing and frustration release, embodied movement, pep talk, and more.
60 min: $111 (one person)